Certified University Partner
Certified University Partners (CUPs) are universities that have been approved by GIMI to offer innovation courses in their bachelor's, master's, and executive education programs, and deliver innovation consulting projects to their university client partners.
Turnkey innovation programs that prepare students for the future
Benefits for universities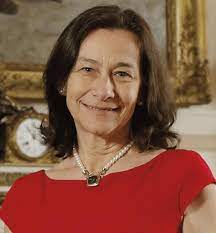 "The project 'Yes, I Can!' was built within 6 weeks of solid collaborative leadership methodology from the IXL Center. The program was a key resource for my future vision: "Yes, I Can!" is a powerful system to transform the special needs person's entrepreneurial world. Now that "Yes, I Can!" is built, I believe my mistakes while executing it will lead me to improve it, supported by my self-confidence which is stronger than ever to move forward. I would refer this program to every person that wishes to discover the great leader within yourself!"
Sebrae Corporate University Analyst
"Our ongoing partnership has yielded exciting and challenging learning experiences for our students on a scale that would be otherwise difficult for us to execute well. The organization is easy to work with and adaptable to our specific needs, bringing in consulting and international business knowledge that fits very well with our student programming. They have a unique offering in the market of college-level experiential learning, and we have learned from them and their approach to innovation in many forms!"
Liam J. Anderson, MBA, DBA
Director of Experiential Learning, Graduate Career Advancement University of Miami | Miami Herbert Business School