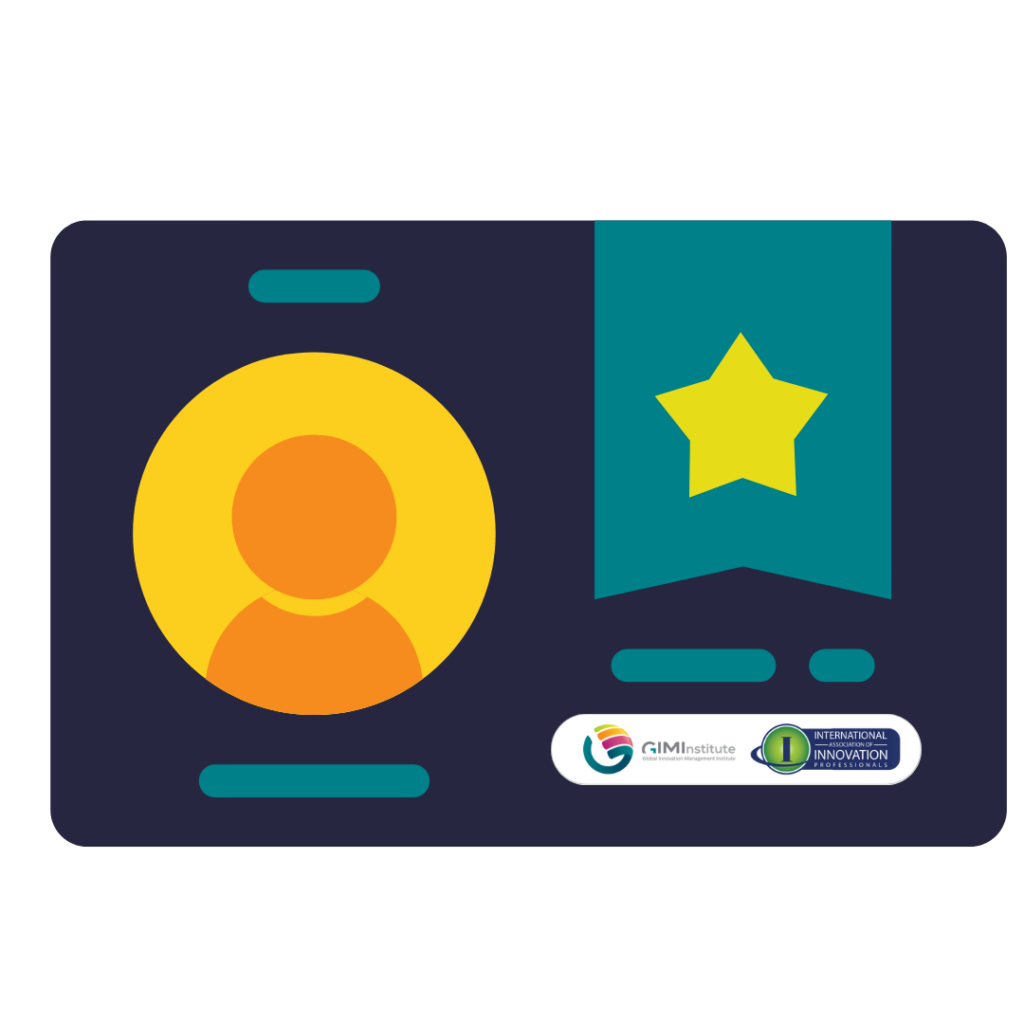 Empowering Professionals, Students, Corporates, and Organizations.
Step into a global community of over 16,000 professionals from every corner of the world. Welcome to the vibrant network of the Global Innovation Management Institute (GIMI) and the International Association of Innovation Professionals (IAOIP). Join this dynamic collective to shape the future through shared passion and collaboration. With our Innovation Membership Packages, you're becoming part of a diverse community where ideas flow freely and boundaries fade away.
Learn more about each of our membership options by selecting any of the options below
Empower Your Leadership, Expand Your Expertise, and Connect with a Global Network of Innovators
Nurture your professional growth with knowledge, certification, and career opportunities
Build innovation leadership, develop its talent, and enhance innovation capabilities
Build capabilities and strengthen leadership for your academic institution or NGO 
offers a comprehensive package that includes opportunities for active leadership and influence, lifelong learning & career, and access to a vibrant community
Active Leadership and Influence
Lifelong Learning & Career
Become a local ambassador, working group, advisory group, Certified Training Partner, board member, ISO 279 TAG— empowering innovation
Attain eligibility to be a distinguished speaker in the GIMI Think Tank
Take on innovation challenges from Fortune 500 Companies to enhance your expertise and thought leadership
offers a comprehensive package that includes job openings, opportunities for learning and development, as well as networking within a global community of over 16,000 innovators
50% off certificates, courses, and digital items
Enjoy all GIMI & IAOIP books and webinars, including GIMI Think Tank, at no cost
Access exclusive job vacancies from GIMI's corporate partners
Enjoy both free access and an exclusive 3-day head start on job postings compared to non-members
Join a global 16,000+ community through Tradewing online platform for worldwide connections, knowledge sharing, and collaboration.
Access exclusive discounts for innovation events and training worldwide
Participate in GIMI Alumni events and discussions, connecting and interacting with fellow innovators
You will need to send a proof to gabriella.angelo@ixl-center.net that you are a student after you purchase your package in order to receive your benefits.
Business & Government Membership
offers a package that includes 3 alternatives for business/governments to develop innovation branding, employees to enhance their talents, and build organizational capabilities and results
offers a package that includes talent development, the establishment of innovation branding, and the enhancement of organizational innovation management
Organization presence: Placement of company information, website, and contact details in the Non-profit directory, also prioritized by corporate membership level
Certificates & Courses Discount: 30% on certificates and self-paced courses. 5 packages
Individual Assessments: Free assessment of individuals' mindset and innovation know-how with personalized suggestions to become better innovation practitioners. 5 packages

Library of Books: Free resources for fostering innovative thinking (5 packages)

Journal of Innovation Science: Free access, valuable resources (5 packages)
Ready to become a member of GIMI - IAOIP?