The GIMI Think Tank is a weekly virtual forum composed of GIMI ambassadors, Certified Training Partners, and other experts to share knowledge around innovation and promote collaboration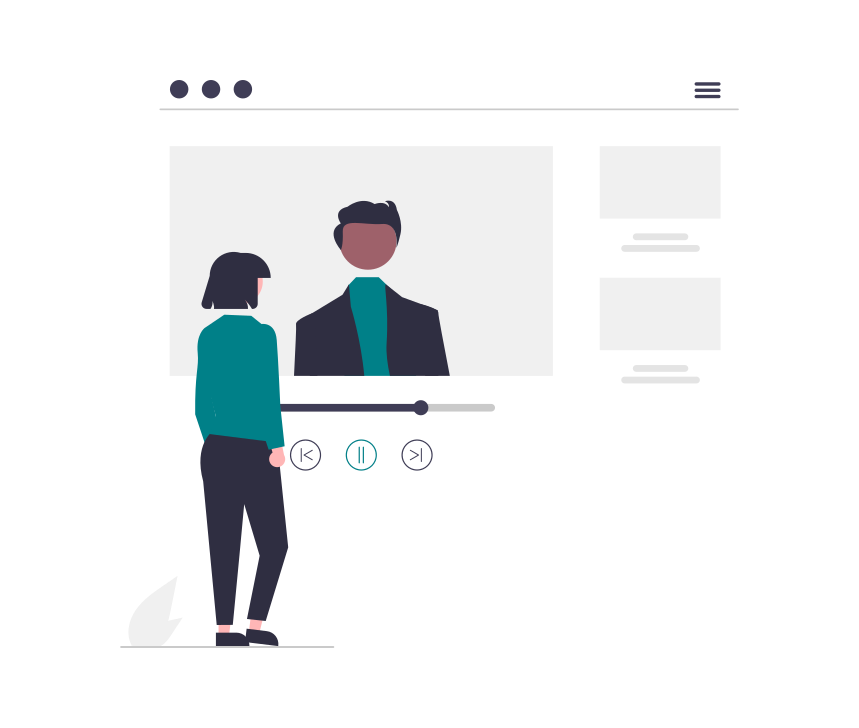 Create a fluid, agile and solid community of innovators around the world who assist in solving big and bold challenges
Create awareness around innovation and GIMI framework
Share valuable and cutting edge knowledge from distinguished speakers among the community and to the interested audience
Promote GIMI partners and recruit potential partners who embrace the GIMI framework and advance innovation in their countries
President at Dii Desert Energy
Operating Partner / COO Redpoint eventures
Partner at Brahma and at Maxos Studio
Professor at University of Bath School of Management
Innovations have made renewable energy the market winner
Fast-growing venture-capital industry in Brazil
Reinvent business models, create new marketplaces, and engage customers
Skills, capabilities, and mindsets required to thrive in the 4th Industrial Revolution '4IR'
Silicon Valley exits, invested in 140+ startups across 3 VC funds. What we learned from building 90+ ventures
Founding Director & CTO at KVI Holdings
Founder of ALVA R&C and International Foresight Expert
Professor/Researcher at University of Bologna
Thought leader on tomorrow's innovation
Executive Director at Afrifursa
Addressing major lithium-ion battery issues for electric mobility and beyond
Make better decisions, improve strategy definition or policymaking, and spur innovation breakthroughs
How to design resilient corporate environments through innovation knowledge
Why Design-Thinking Startups Succeeds Better and Attracts More Funding
Fintech Innovation in Africa: impact and growth
System Director, Digital Health and Innovation at UNC
Sales Director at Living Tomorrow
President Worley – UK, Nordics, Eastern Europe, and Central Asia
Founder & Chief Enabler at EARN
 Food Ingredients Innovation
Creating a vision of how we will live and work in the future
Global trends and frontline insights from the European Energy Transition
Developing young African agripreneurs through modern and smart agriculture
Chief Innovation Officer at Ecopetrol
Co-CEO of Geek Girls Latam
Head of East Coast and LATAM Partnerships at HubSpot
Strategic Growth Executive, President & Founder of Sustrategy.com
Education Disruptor – CEO and Founder at Classroom Without Walls
Science, technology, and innovation as a catalyst for sustainability
 Systemic approach to Sustainable Development Goal: 5 Gender Equality
The funnel is dead: Meet the flywheel
Resilient infrastructure with energy & water security
To Disrupt or be Disrupted: What's Next in Education
Executive Director at Civil Service and Government Development Bureau in Qatar
Managing Director at Accenture
President and CEO at Valen's Research
Making Data Work For Your Organization
Unified Customer Experience
Industry 4.0 – The trends, opportunities, and risks for the future
Leverage the collective intelligence of networks to create new business value
The at-home revolution is in full swing and explains 80% of what's happening in the stock market
Founder do Wallet & Rig Squared
Director of Strategy and Innovation at Verizon
CEO & Founder of Netstairs
Soon, all assets, like your house, your cash, will be tokenized, and earning interest
Will your industry be disrupted by 5G?
Web Real-Time Communications with AI Streaming Video is the genesis of an insightful transformation
Chief Science & Partnership Officer at RAFAUT Group
Professor of Management and Leadership at University of La Verne
Executive Director at Innovation 360 Group
New tool to hybridize the market pull approach with technology push while innovating
Why continuing education for the educated is urgent in this 21st century?
A flexible leadership style for innovation – from ambidexterity to women's leadership
How working systematically with innovation management by assessing your teams from a 360-degree
Innovation in Family Business to generate innovative actions for traditional conservative family businesses
Global Director at Boston Innovation Gateway
Director STEM and CTE at Certiport
SVP Innovation Partnerships at Posten and Bring
Microsoft Techspark Community Manager
Understand why innovation is key for a successful international business market expansion
Digital Skills and Entrepreneurship: Driving Prosperity Through Certification
How did a 375-year-old postal service become Norway's most innovative company?
Driving Innovation by Assessing Your Intellectual Assets
The U.S. Mexico Border innovation opportunities Power hub
Chair of the US ISO Working Group on Innovation Management
Co-founder and Chief Operating Officer at European Business and Digital School 
Group Director IP Strategy and Portfolio at Volvo Trucks Technology
Strategyn Founder and CEO, Inventor, Author, and Innovation Thought Leader
Innovation management and ISO perspective
Innovation for education in the 21st Century
At MacondoLab, everything is possible: bringing ideas to life with the power of innovation
Chasing Innovation, why innovation programs fail, and what we should do about that
Taking the Guesswork Out of Innovation
Co-founder of Relaci & Founder at Innfiltrados
Interim Vice Dean, Graduate Programs at IE School of Science and Technology
Cofounder & CEO at Coschool
Member of the ESA astronaut reserve, pilot, speaker and Engineer
Collaborative Innovation: The standard way to innovate in the coming years
From Stoicism to Complex Problem Solving. How Data and People will save the world
Edumoción – an innovative bet to change education in LatAm
How maps changed how we approach innovation and strategy
Innovation, resilence and new leadership from Air and Space World
President – Triple Helix Association
Vice President of Business Development at Qnergy
Principal, Strategic Partner Engagements at Amazon Web Services
Vice Dean of Technologies at the Alfonso X University (UAX), Director of Liquid Innovation Lab
Yesterday, today was tomorrow (Ageing, our best opportunity)
Orchestration of Innovation Ecosystems: The Pacts of Innovation
From Dinosaur DNA to Methane Abatement: Innovation as a 3-ball Collision
Accelerating Growth and Innovation through the Cloud
Innovation Ecosystem: AI-based Competitive Route Map
Carlo Saveiro & Domenico Caprioli
Chief Executive Officer at Unlimit
Director of the CREST & Scientific Director of NEXT4
Sr. Analytics Manager, Genentech
Why startups win, and how any organization can capture some of the startup advantages
Kickstarting a transformational culture 
Best-practice Corporate Startup Engagement
Unified Customer Experience
How to utilize limited resources to harness/preserve innovative efforts
Latin America Program Director at Building Markets
Small Business Powering the World
State of Innovation in Countries
Partner at Ucotra Consulting
Associate Professor at Fundação Dom Cabral and member of Salesforce Brasil
Co-Founder & CEO at Serendipity in Research and Innovations
Founder & Leader Open Innovation Lab of Norway
President at Escala Latam
How is the maturity of Moroccan SMEs evolving in terms of innovation? 
What is going on in Brazil to scale innovation in the corporate environment?
State of innovation in Japan and strategy to enter the market as GIMI 
State of innovation in Norway and why is the Open Innovation Lab of Norway leading the way forward
State of innovation in Panama and how to generate scalable entrepreneurial growth in Lata
Director of Academic Services at Tecnológico de Monterrey
CEO and Founder at TDM Internacional
Principal at IXL Center Italy
CEO and Founder at Embiggen
Founder and Managing Director at Innovation Without Borders
Tecnológico de Monterrey developing an Innovation Ecosystem with GIMI
The innovation map in Mexico and the BIG challenges to be faced within digital transformation
Italy was a cradle of innovation … and now?
The Future of Corporate Innovation in the Philippine
Israel's innovation recipe cannot be copied, it is an integration of culture, flexibility, directness, openness and self-confidence
Erila Haska & Grayson Bass
Hitendra Patel, Manuel Mendes & Ron Jonash
Senior Consultant at IXL Center
Innovation Consultant at IXL Center
Senior Director at IXL Center
A certified course designed to empower high school students to build a more compassionate and innovative society
Experience of IXL developing 1584 leaders in Brazil to create their leadership journey and get certified by GIMI
Applying Innovation 4.0 approaches to accelerate new solutions for Aging and for Sustainable Green Hydrogen with Innovation Olympics
Successful experience in scaling up to support thousands of SMEs, building innovation capabilities and developing an innovation ecosystem for driving growth in Colombia
Uplifting small and underserved businesses and how growth through the 2x program
Innovation Guru & CEO at IXL Center
Director of Business Development at IXL Center
Chairman of Hong Kong Innovation Management Institute
Innovation Guru & CEO at IXL Center
Case studies and learning using AI in a strategic innovation process
INNOVA LATAM 2022, a successful strategy to drive innovation ecosystem collaboration
A unique partnership model with universities to co-organize different types of programs
Leadership program: how we can build the best version of ourselves