GIMI coaches are experts in various areas and industries, read below to get to know one of our coaches: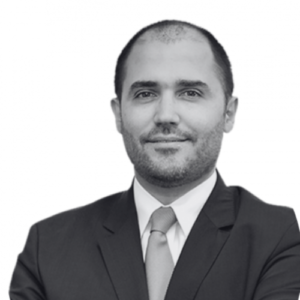 Rafael has developed his 17 years professional career in management consulting, having specialized on innovation management and strategic planning and strategy execution. He has led complex strategic transformation projects at the Whole of Government, notably the performance management frameworks of Barcelona, Abu Dhabi, Kuwait, and Bahrain Government. In addition Rafael has done extensively work with the UAE Innovation ecosystem. 
 He has an extensive experience working with the government in UAE: Prime Minister's Office, Abu Dhabi General Secretariat of the Executive Council, Dubai Executive Council, Dubai Government Excellence Program, Dubai Police, Ministry of Presidential Affairs, Abu Dhabi Education Council, Ministry of Interior, Western Region Municipality, Sharjah Department of Finance, Khalifa Fund for Enterprise Development, Abu Dhabi Global Market Authority ADGM, Dubai Future Foundation, Sharjah Department of Town Planning, Statistical Center Abu Dhabi; KSA: Ministry of Labor, Ministry of National Guard, Ministry of Culture, Royal Saudi Naval Force, PSDSARC, SDIF; Others: Kuwait Government; Ministry of Public works Ashghal (Qatar); Civil Service Bureau (Bahrain); Barcelona Government (Spain); Barcelona Urban Planning Council (Spain); Barcelona Culture, Sports and Social Affairs Department (Spain). He has worked with entities worldwide in transportation and logistics, energy and utilities etc. 
  He is a board member of the Global Innovation Management Institute (GIMI), ShiftIN Partners, The Palladium Group. 
 He holds a PHD in Economics of Innovation and Technology from United Nations University – Maastricht University in Netherlands, master of science in Economics and Logistics from Rotterdam School of Management / Erasmus University (Netherlands) and a bachelor degree in Industrial Engineering in Mexico. He speaks English, Spanish and Portuguese.