The World's Largest Innovation Professional Organization
Founded in 2009, the Global Innovation Management Institute is a global nonprofit standard certification board for innovation and innovation management. Better Ideas, Bigger Results.
Articles and White Papers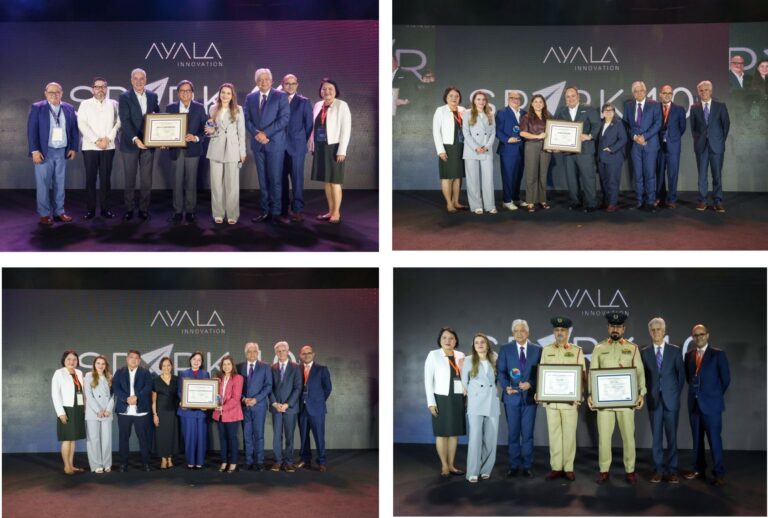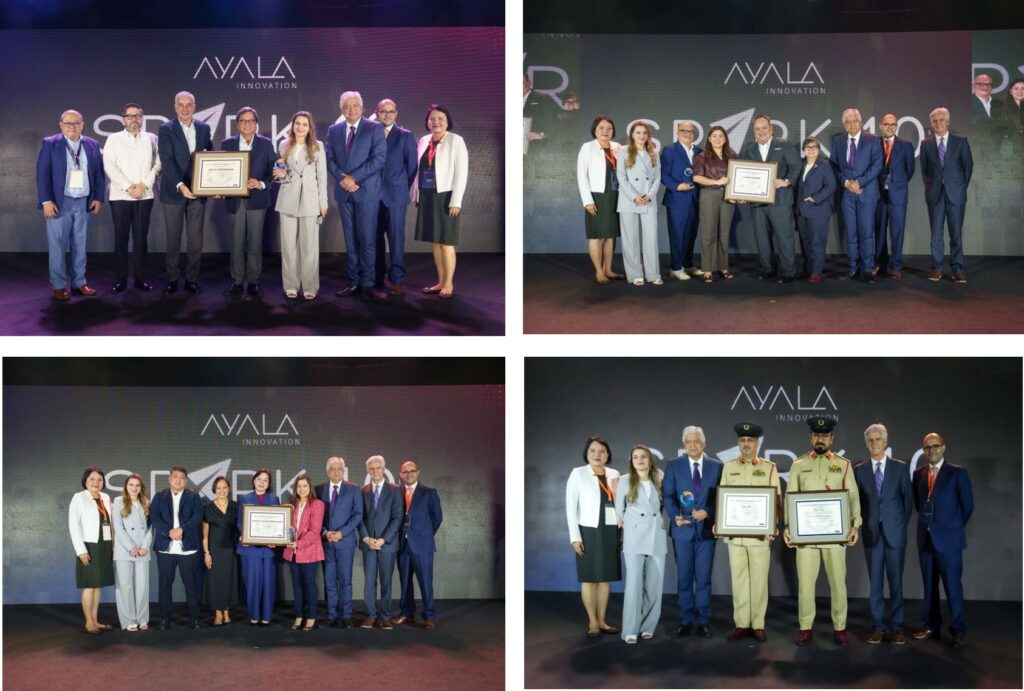 In a dynamic event orchestrated by the Global Innovation Management Institute (GIMI) and hosted by Ayala Corporation in Manila, innovation reigned supreme. The vibrant gathering aimed to honor the pioneers of innovation across Southeast Asia, marking a significant milestone in the region's pursuit of excellence.
Ayala Corporation: Pioneering Innovation in Southeast Asia
The Board of Directors of the Global Innovation Management Institute congratulates Ayala Corporation for achieving the prestigious GIMI Innovation Level 3 (Leadership) certification. During Ayala's annual Innovation Summit, Spark, held in Manila, GIMI's Board of Directors was present to confer this honor. The Level 3 certification marks a gold standard for innovation in Southeast Asia, setting a remarkable precedent for other regional companies.
Accepting the Level 3 Certificate and Plaque for Ayala Corporation were Vice-Chairman Fernando Zobel de Ayala, CEO Cezar P. Consing, CHRO Francisco Romero Milán, and Head of Innovation Vincent Patrick Tobias. Ayala Corporation had previously received its Level 2 certification in 2018.
Mr. Cezar P. Consing, CEO of Ayala Corporation, expressed his elation: "We are thrilled to achieve this pinnacle of innovation management and receive GIMI certification. Throughout the years, we have steadfastly adhered to several core principles: penetrating non-consumption markets, implementing customer-centric services through meticulous customer journeys, and fostering collaborations with government entities and the broader ecosystem. We extend our gratitude to Ayala Corporation for hosting the GCIO and GIMI global meetings, fostering an environment conducive to global innovation dialogue."
Bank of the Philippine Islands (BPI): Trailblazing Financial Innovation
Bank of the Philippine Islands (BPI), an esteemed entity within the Ayala Group, clinched the Level 3 Innovation Award from GIMI. This recognition stands as a testament to BPI's unwavering commitment to pioneering innovation within the financial services sector, setting exemplary standards for the industry.
Globe Group: Shaping Tomorrow's Innovations
The Global Innovation Management Institute extends congratulations to the Globe Group for their remarkable achievements. The Board recognizes Globe's dedication to innovation and its significant contributions to shaping tomorrow's innovative landscape. The certification serves as a testament to their commitment and leadership in fostering innovation excellence.
Hitendra Patel – CEO of GIMI expressed that: "By achieving these levels of certification, GIMI is better prepared for the rapidly changing world to lead in its industry.  Its leadership has shown that they are preparing for the future while leading in the present.  Congratulations!"
Dubai Police's Groundbreaking Achievement
Additionally, GIMI and Ayala Corporation proudly recognized Dubai Police HQ for becoming the first organization in the UAE and the world's first Police Force to achieve the Future Foresight Leadership certification (Level 4) awarded during the Spark 10 event held in the Philippines.
Lieutenant General Abdullah Khalifa Al Marri, Commander-in-Chief of Dubai Police, expressed, "This achievement underscores Dubai Police's commitment to nurturing innovation and future studies, significantly contributing to Dubai's global reputation for excellence in applying the best international practices."
Rafael Lemaitre, Partner of Sia Partners and Board Member of GIMI highlighted the level of maturity of Dubai Police in thinking and planning for future scenarios: "Dubai Police shows mastery of their future foresight processes, helping them deal with complex and uncertain challenges that impact Dubai citizens."
The assessment was conducted by Sia Partners and ALVA Research and Consulting, solidifying the credibility and prowess of Dubai Police in future foresight processes.
This celebration of innovation, co-hosted by GIMI and Ayala Corporation, not only honored outstanding achievements but also ignited a collective pursuit of excellence in global innovation. These recognitions underscored the transformative impact of innovation, shaping industries and societies toward a brighter and more innovative future.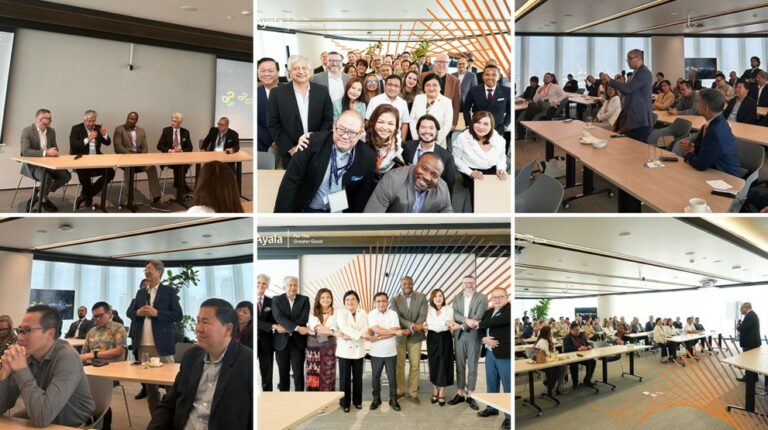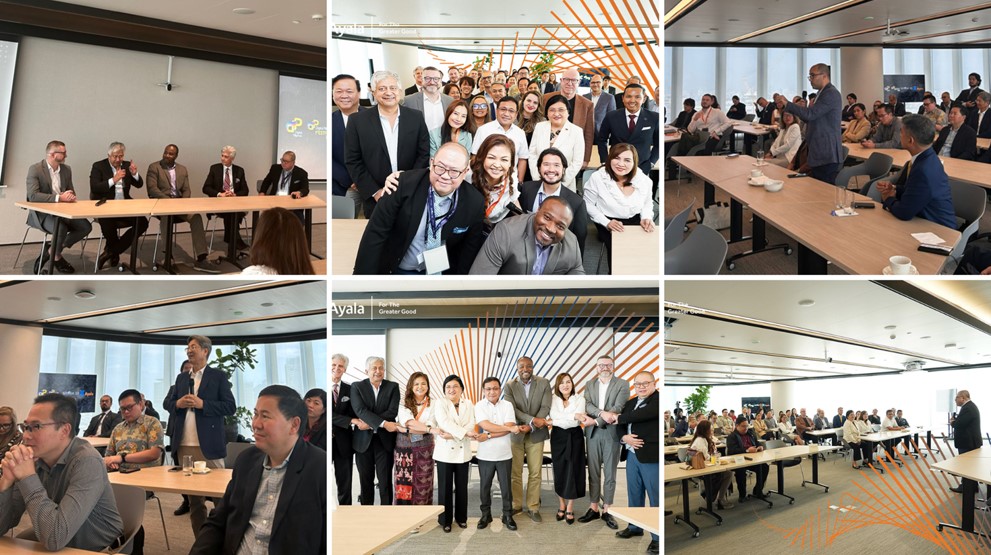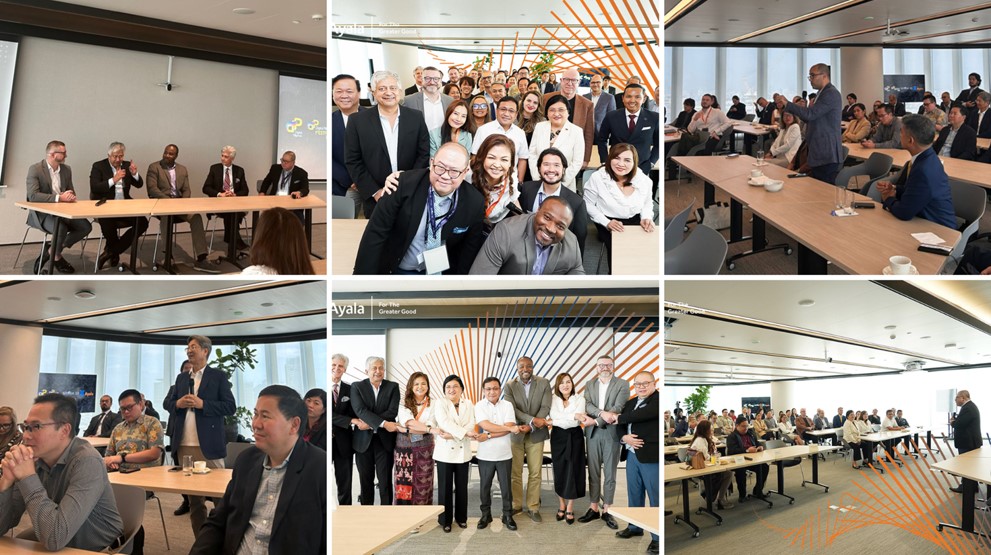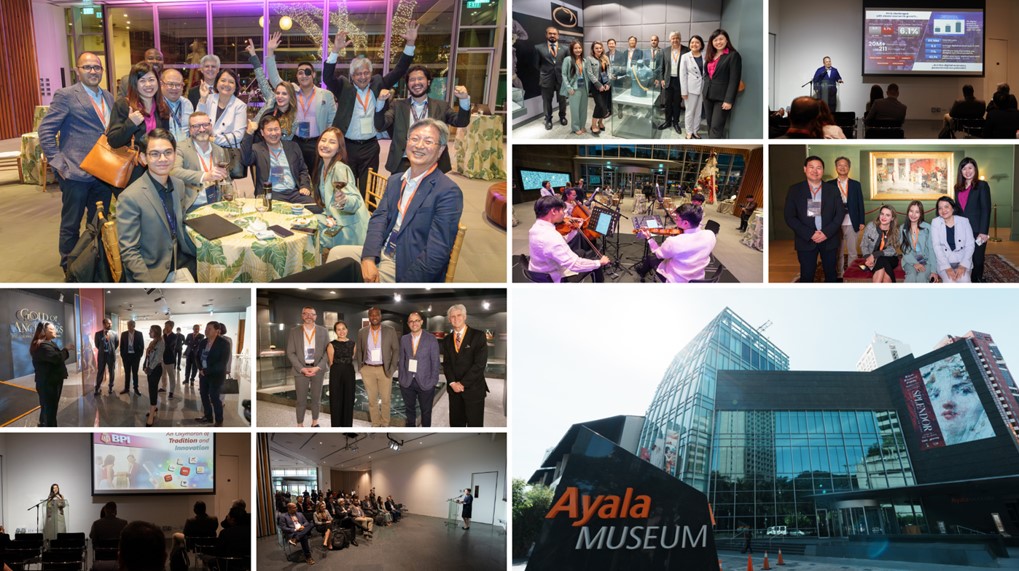 November's third week witnessed a remarkable fusion of innovation and collaboration as the Global Innovation Management Institute (GIMI) convened in Manila for an eventful series that shaped an inspiring week filled with diverse and enlightening engagements.
Kicking off the week was the lively inauguration of the Digital Philipinas Festival, a collaborative venture with Ayala, setting an innovative tone for the days ahead. Hosted by our strategic partner Ayala Corporation, the morning buzzed with dynamic discussions and keynote addresses by luminaries like Hitendra Patel, Brett Trusko, and Efosa Ojomo.
In the afternoon, attendees were treated to enlightening company presentations from BPI, Globe, and AC Energy, followed by an enriching visit to the Ayala Museum. The experience was elevated by the captivating melodies of the Symphony Orchestra String Quartet.
Tuesday marked the much-anticipated Spark event, a nexus for knowledge exchange and innovation celebration. The day unfolded with impactful keynote speeches, leading to a riveting GCIO panel discussion. This event also marked the commendation of GIMI awards at the Spark 10 Ayala Innovation Summit 2023, where we celebrated alongsideAyala Innovators. Notably, Ayala Corporation, Globe Telecommunication, Bank of the Philippine Islands (BPI) received the Level 3 Innovation Award from GIMI, showcasing its dedication to driving innovation within the Ayala Group. Dubai Police was awarded the Level 4 – leader on Innovation Management and Level 4 on Future Foresight. The day also featured compelling presentations by ILP teams, with CTPs participating as the esteemed shark tank jury. Our CTP in the Philippines, Embiggen organized an impeccable event with the alumni where all global leaders attended. 
Wednesday was dedicated to engaging sessions on Local Government in collaboration with Digital Pilipinas, hosting pivotal GCIO and CTP meetings that fostered enriching discussions and collaborative initiatives.Through a comprehensive SWOT analysis and brainstorming conducted with CTPs, we collectively crafted innovative initiatives to propel GIMI-IAOIP to the forefront of innovation, ensuring the success of our partners and furthering our mission to democratize innovation globally.
The week culminated with an insightful visit to the Asian Institute of Management, a long-term partner of GIM Institute. 
This event was a testament to the power of collaboration, fostering enriching discussions, celebrating milestones, and forging stronger global connections. Our heartfelt appreciation to Ayala for hosting such an event and all partners and participants who contributed to making this innovation-driven week a resounding success.
In essence, this week in the Philippines celebrated achievements and laid the foundation for a collaborative future, where innovation thrives as a globalendeavor, transcending boundaries and fostering transformative change.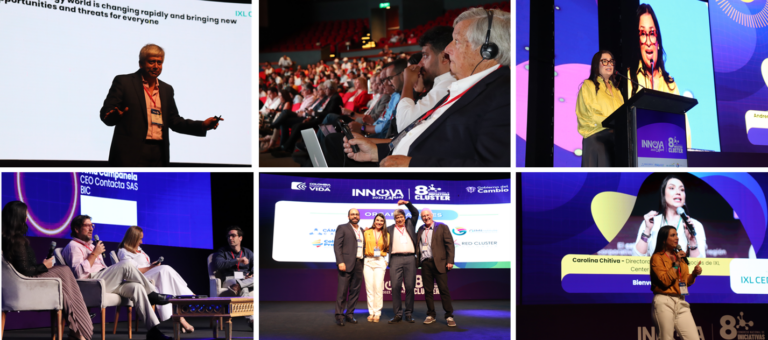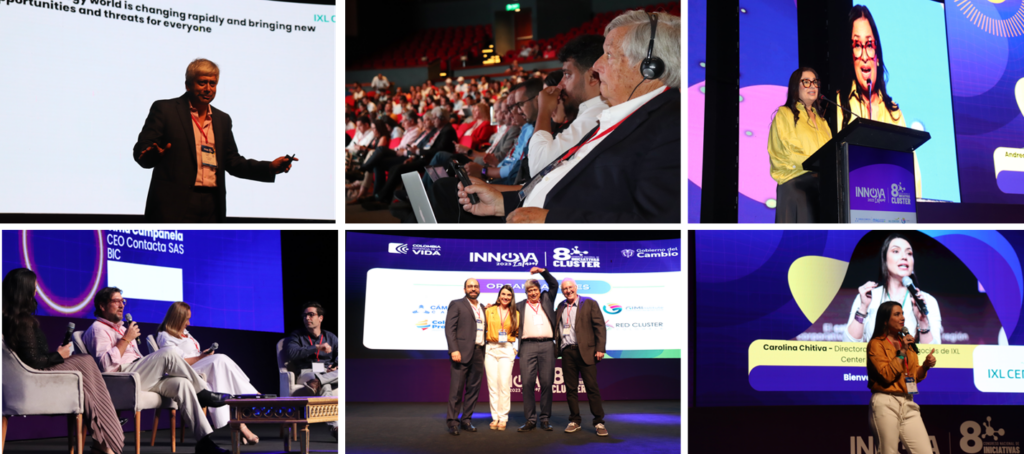 Innova Latam 2023 marked a pivotal convergence of international experts, a platform brimming with innovation trends and best practices. The event, in collaboration with the 8th National Cluster Initiatives Congress, united Latin America's innovation and productivity ecosystems. Visionaries and industry leaders shared invaluable insights, charting a course toward a more efficient, sustainable, and successful business future.
Keynote speaker Hitendra Patel inaugurated the event, posing critical questions about the future of innovation while highlighting the transformative impact of Artificial Intelligence (AI). Patel showcased AI's potential through the "Innovation Olympics," where teams leveraged AI to solve corporate challenges, revealing its rapid insights generation and future potential to surpass human capabilities.
Discussions expanded to AI's impact across diverse industries, emphasizing the need for strategic adoption in innovation management. Camilo Rivera, from the Ministry of Commerce, spotlighted reindustrialization policies and their ties to the energy transition, healthcare, and territorial development projects.
Aurelio Mejia, Colombia Productiva's General Manager, emphasized clusters' role in enhancing SME productivity and aligning with territorial initiatives, fostering innovation and reindustrialization. Agostinho João Ramalho Almeida from Ecopetrol detailed ECONOVA, democratizing energy transition across industries.
Dr. Yeinni Andrea Patiño Moya, representing Confecámaras, stressed the pivotal role of successful clusters in fostering innovation culture and international participation.
The event celebrated cluster initiatives, lauding their innovation sophistication, community inclusion, and sustainability efforts.
Sessions touched upon sustainability, with speakers like Julián Felipe Segura Contreras outlining organizational sustainability strategies, focusing on leadership commitment, stakeholder engagement, and transparency.
Ronald Jonash, Global Innovation Management Institute Director, highlighted open innovation's pivotal role, urging a shift in mindset and actions for continuous improvement.
Innova Latam 2023 emerged as a catalyst for groundbreaking ideas and strategies transcending industries and borders. The event, a collaboration between Innova Latam and the Cartagena Chamber of Commerce, set the stage for progressive business growth and development across Colombia and the region.