Master Innovation with GIMI
Our certifications and programs, endorsed as ISO 56002 +, are designed for anyone interested in becoming certified in innovation as a business discipline, from creative minds to business leaders 
Certified Innovation Professional
This program is designed for professionals who aim to learn idea generation and implementation tools to create breakthrough innovations. Certified Innovation Professionals apply these tools to tackle real-world challenges and generate new growth opportunities for their organizations.
Certified Chief Innovation Officer
This program is designed for leaders who aim to understand how to drive and manage business innovation within an organization. Certified Chief Innovation Officers apply a variety of tools and techniques to define their innovation strategy, build capacity and drive discipline that generates results sustainably over time.
Certified Future Foresight Professional & Leader
These two programs are designed for individuals or practitioners who want to learn the fundamentals of future foresight and explore its key concepts, processes, and tools. Future Foresight Proffesionals and Leaders use a combination of methodological tools for horizon scanning, creative thinking, idea generation, and trend analysis.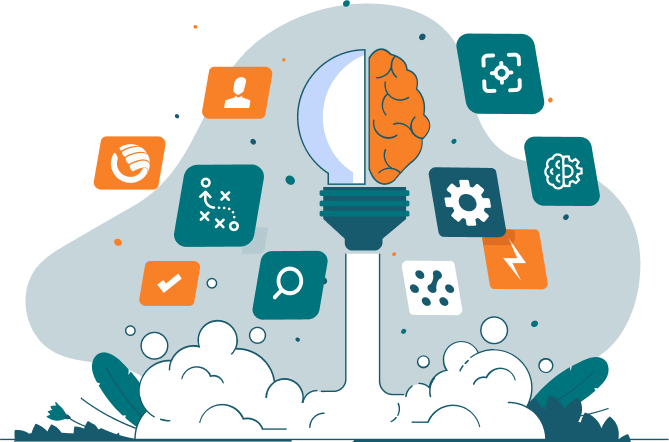 The Innovation Mindset Assessment helps individuals identify their dominant innovation mindset.  Individuals are able to recognize their strengths and roadblocks, understand how to leverage their profiles and accelerate their innovation results. 
Search for active GIMI credential holders by typing either their NAME or CERTIFICATION ID in the search box.

GIM Institute's Certified Professionals are able to successfully lead efforts in ambiguous, uncertain and fast-moving environments.  Content is continually updated and improved to ensure that certifications reflect the current skills, knowledge and best practices needed to succeed in the market.

GIM Institute credentials are recognized and adopted in 60+ countries. We have certified graduate students from 140+ universities, 1200+ corporations, and have built 50+ partnerships with governments and industry associations to spread the adoption of our standards around the world.

GIM Institute credentials allow individuals to access it's network of certified professionals around the world and connect, learn and collaborate.

UNIVERSAL INNOVATION SKILLS
GIMI certifications are relevant across roles, industries and geographies, giving professionals the recognition and flexibility to use their knowledge, skills and competencies regardless of job responsibilities or career levels

Candidates certified by GIM Institute represent a unique cadre of trained innovators with the proven innovation ability to understand and manage innovation across and beyond their organizations
GIMI Certified Professionals
"Innovation is everywhere. It is the way you perceive things; the way you have to work with groups to attain your goals."
"The CCIO certification heightened my innovation capabilities, required to help companies reach 10x results"
"I am honored to earn this recognition. I am looking forward to transform the knowledge and experience I gained in innovation management into valuable contributions."
"I learned the breakthrough innovation process following trends and human needs to implement in companies and organizations through the whole value chain and increase future success. "
"This certification comes with a set of powerful tools and concepts that can be applied basically anywhere and at any level of the organization."
"Managing innovation is challenging, but it will be a long-lasting source of competitive advantage for our organization."
"It is definitely worth the investment. Probably one of the best parts is that you have access to a lot of people that have done this type of work before."