Media Center
Global Innovation Management Institute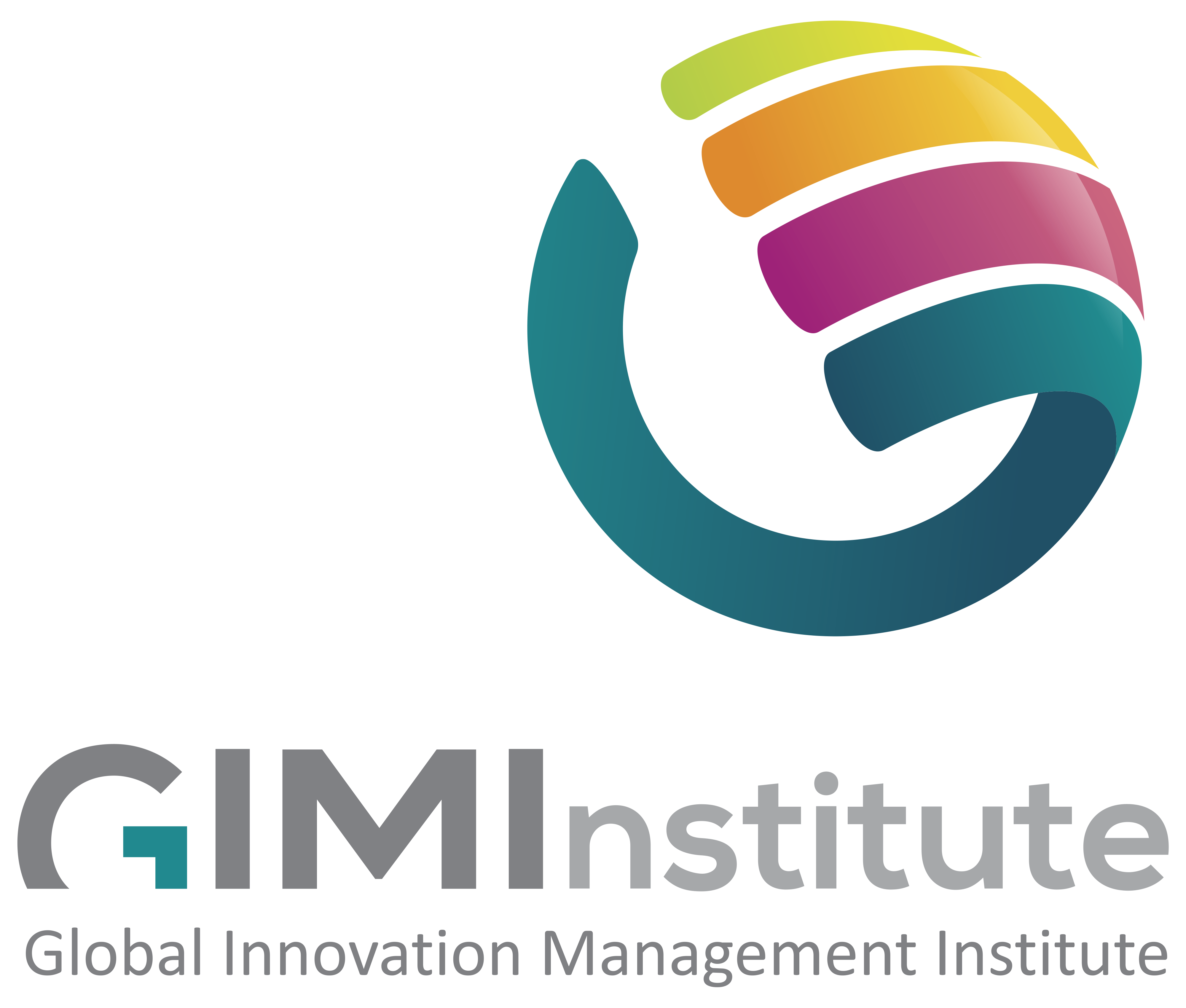 GIM Institute, Inc.
110 Cambridge Street
Cambridge, MA, USA 02141
The Global Innovation Management Institute (GIM Institute) is a global not-for-profit organization driving standards for innovation management created by a group of Chief Innovation Officers, innovation executives, academics and consultants from around the world.
Its mission is to help individuals, companies and regions develop world-class innovation management capabilities through global standards, testing protocols and certification. The certifications are supported by globally recognized management standards and credentials, extensive research programs, and professional development opportunities.
GIM Institute in Global Media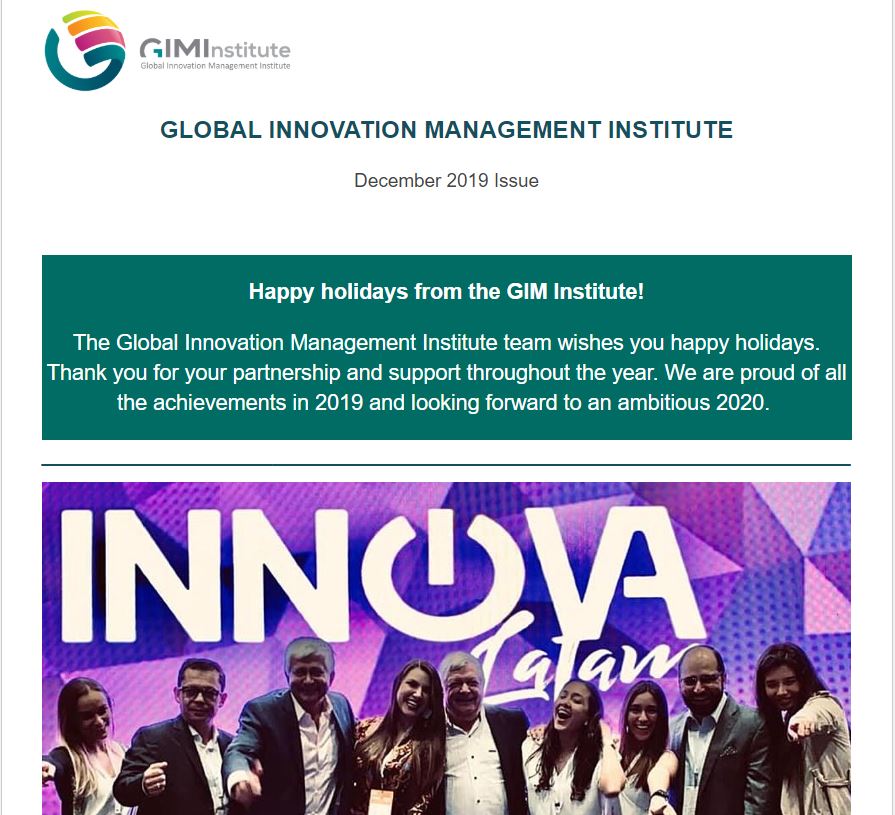 How do innovative companies innovate?
Over 80% of companies are dissatisfied with the way they manage innovation. Innovative organizations move beyond continual improvement, total-quality and re-engineering and recognize innovation as the key driver of sustainable top-and bottom-line growth. More…
Social Media Platforms | #GIMI #GIMInstitute