GIMI coaches are experts in various areas and industries, read below to get to know one of our coaches: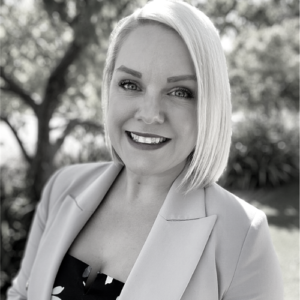 Jemma Iles is the Executive Director for Olinqua an Australian health technology company of the Omnesse Group. Jemma has been leading innovation, transformation and people experience programs in Government for the last 7 years. Her career prior to the public sector included 15 years of generalist business and human resources leadership roles across the private sector, including mining, manufacturing, construction, and retail industries.
Jemma is skilled in connecting people and ideas. As a leading and award-winning public sector innovator, she has founded and delivered programs that aim to build innovation capability and create a culture of creativity and inclusiveness. She has been involved in high-value projects within the health and local government sectors, which aim to improve the quality of life of patients and citizens. Jemma is the Chair of Curtin University's Discipline Advisory Panel for Innovation, Entrepreneurship, Strategy, and International Business. Providing guidance and advice on the direction of undergraduate and postgraduate programs.
Jemma has been a mentor in our GIMI Innovation Olympics programs, and an active participant in our GIMI Think Tank sessions. Jemma is also the Australian Ambassador for the Global Council of Innovative Organizations.