In today's competitive environment, Innovation professionals are becoming in demand around the world. A globally recognized innovation certification shows employers that you have the knowledge, experience and innovation best practices to effectively contribute and manage innovation projects and systems inside an organization.
GIMI INNOVATION CERTIFICATION BENEFITS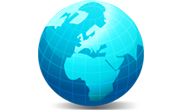 GLOBALLY RECOGNIZED
Part of that marketability comes from the prestige of our innovation certifications. Our GIMI credential is the only one designed specifically for innovation and globally recognized. Our global standards has created a clear and consistent pathway for innovation professionals around the world. Moreover, we have been working with universities, corporations, industry associations and governments to spread the adoption of the standards around the world.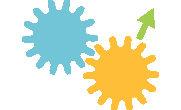 UNIVERSAL INNOVATION SKILLS
Our certifications are not based on one specific industry or methodology. Our certifications are relevant worldwide, giving professionals the recognition and flexibility to use their knowledge, skills and competencies anywhere regardless of job responsibilities or career levels, and are transferable between companies, industries and geographic locations.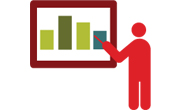 IMPROVED JOB READINESS
GIM Institute certified innovation professionals are able to successfully lead innovation efforts in ambiguous, uncertain and fast moving environments. Apply the tools and concepts you learned to find new growth opportunities in any function, business or industry. Moreover, we continually update and improve our content to ensure that our certifications reflect the current skills, knowledge and best practices you need to succeed, and stay current as the profession changes.